Our team of qualified designers and joiners are here to listen and understand what you need to turn your dream kitchen into reality.
Our Products
Melteca® by Laminex
Melteca® is a tough low pressure melamine
surface laminated to
Superfine® particleboard or
Lakepine medium density
fibreboard (MDF) to provide
a double faced, pre‑finished
decorative panel for all seen kitchen fronts and side panels
Formica® by Laminex
Formica® laminate is a high pressure laminate surface that is laminated to a substrate to give a good quality bench top surface that will not easily scratch or chip and will withstand normal
wear and tear.
Caesarstone® by Laminex
Caesarstone® is a stylish quartz manufactured stone which are ideal for a variety of kitchen applications including benchtops, splashbacks, feature wall panels and kitchen islands.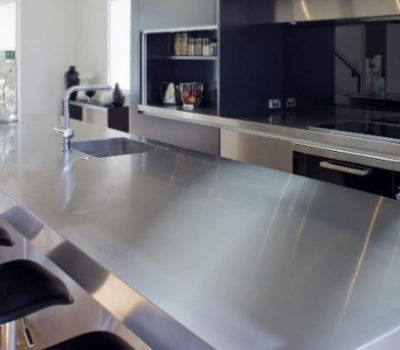 Stainless Steel
With many textured finishes available, stainless steel can be used to create decorative features that make a strong statement in the home. An array of embossed, patterned and metal finishes provide a large selection of designs that are both modern and attractive in appearance – offering a wealth of versatility.
Hettich
Our preferred supplier of hardware (hinges and drawers) is Hettich. It has a perfect combination of functionality and design while also a well known brand throughout the word with the home of Hettich being a family-owned business in Kirchlengern, Germany.
Prime Melamine
Prime Melaime is a low pressure, durable, tough easy care choice for all kitchen fronts and side panels with a range of colours to inspire.
Prime Laminate
Prime Laminate is a high pressure laminate Ideal for benchtops s used in kitchens, vanities and laundries, as well as commercial furniture, shelving and shop-fittings.
Elite Handles
Elite hardware are our preferred supplier for all our handle hardware. Be it square, round in satin chrome, black, copper or chrome. They have the handle to suite your needs.
Your Design & Sales Team
We have put together a dedicated team that has the experience and expertise to not only help you design your new project but ensure that the quality and care of the final product is exactly what you need.
Kitchen Design Supervisor
Kitchen Designer/Programmer
What our customers say
I really liked working with you
"I really liked working with you - your guidance & suggestions were great, providing lots of ideas & considerations that I had not thought of. You were honest too when I needed you to be flexible in that you accepted my preferences when I was wedded to them."
I'm over the moon with the kitchen!
"I just wanted to thank you again for your great work. I'm over the moon with the kitchen! I really appreciate the way you tuned into my vision - you really helped me to achieve what I had in mind. As soon as I saw it I knew that it was exactly as I had dreamed and more!"
We really appreciate
"Thank you for your time - we really appreciate having the opportunity to discuss our kitchen design with you in person. We felt that we were able to make some good decisions having your input & being able to see samples and examples of your work."
Never had such a speedy result
"Thank you for the quick job your joiners did on our kitchen units. Jon and I during our 30 years of building & design in Wellington never had such a speedy result from our joiners so we do appreciate your efforts."
10 out of 10
"Upon purchasing an ITM UNO kitset kitchen I found the product to be of excellent quality, and exceptional value for money. More importantly the staff at ITM were extremely helpful from the design stage through to the completed project. Any request for advice or any form of help I requested was instantly forthcoming. I would recommend both the UNO Kitchen products and ITM and give both 10-out-of-10."
Prompt and efficient
"Paul, we would like to thank your team for the prompt and efficient way they handled the design and quotation for our changing room and office. Isaac and the other young chap were excellent tradesmen and went out of their way to make a good job. Isaac also screwed down the flooring to help stop the squeaking. Please pass on our thanks to them."