ITM Joinery is here for all your joinery needs including kitchens, stairs, windows, doors and custom made items. With a modern showroom right here in Richmond and factory located in Tasman we can ensure that all items are designed and made locally. Our team of qualified joiners and designers can assist with any type of joinery or building project you need.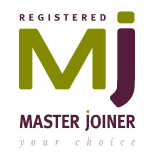 Registered Master Joiners
ITM Joinery is a member of the NZ Registered Master Joiners Association.
Registered Master Joiners provide full consultation and design services for all joinery needs and work closely with other design professionals to ensure that the finished product looks and functions at its best. Master Joiners belong to one of the world's oldest trades, dating back to Europe between the 12th and 15th Centuries.
In-house CAD Design
ITM have invested heavily in technology in the factory and have continued to expand this technology for our sales team. We are able to produce 3d images looking from any angle with many types of materials. You will be able to see exactly what works for you and what doesn't before we send to our factory for production.
Your Design & Sales Team
We have put together a dedicated team that has the experience and expertise to not only help you design your new project but ensure that the quality and care of the final product is exactly what you need.
What our customers say
I really liked working with you
"I really liked working with you - your guidance & suggestions were great, providing lots of ideas & considerations that I had not thought of. You were honest too when I needed you to be flexible in that you accepted my preferences when I was wedded to them."
I'm over the moon with the kitchen!
"I just wanted to thank you again for your great work. I'm over the moon with the kitchen! I really appreciate the way you tuned into my vision - you really helped me to achieve what I had in mind. As soon as I saw it I knew that it was exactly as I had dreamed and more!"
We really appreciate
"Thank you for your time - we really appreciate having the opportunity to discuss our kitchen design with you in person. We felt that we were able to make some good decisions having your input & being able to see samples and examples of your work."
Never had such a speedy result
"Thank you for the quick job your joiners did on our kitchen units. Jon and I during our 30 years of building & design in Wellington never had such a speedy result from our joiners so we do appreciate your efforts."
10 out of 10
"Upon purchasing an ITM UNO kitset kitchen I found the product to be of excellent quality, and exceptional value for money. More importantly the staff at ITM were extremely helpful from the design stage through to the completed project. Any request for advice or any form of help I requested was instantly forthcoming. I would recommend both the UNO Kitchen products and ITM and give both 10-out-of-10."
Prompt and efficient
"Paul, we would like to thank your team for the prompt and efficient way they handled the design and quotation for our changing room and office. Isaac and the other young chap were excellent tradesmen and went out of their way to make a good job. Isaac also screwed down the flooring to help stop the squeaking. Please pass on our thanks to them."